​It's funny how quickly life can get away with you. From a trade show in Minneapolis (In February, yes, that happened), to the kids, and getting Toastilla out to the masses, it's been a busy month. One thing we hadn't realized is how many food-inspired days of celebration hit the end of February. I don't know if it's because people are craving the fresh produce and picnics that are a baseball's toss away, or if people are just tired of hiding the effects of winter hibernation under sweaters and coats.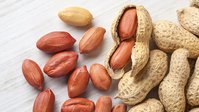 ​So, today, we end with the last food celebration of the month – National Peanut Butter Lover's Day – and is there a better one to celebrate? From PB&J to a spoonful of Jiff before bed, peanut butter is truly an American favorite. In fact, one of the first Toastillas we came up with was the
Peanut Butter and Jelly Toastilla Pocket
and it continues to be a favorite with everyone in our family.
---
---
---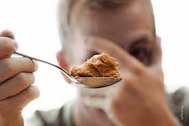 ​Even though peanut butter is a beloved food around the world, believe it or not, there are people out there who fear peanut butter. Of course, nut allergies can be severe, so we'll give that to about 1.5% of the country who suffer from this tragedy as having significant fear. But, have you ever heard of Archibutyrophobia? It's the fear of getting peanut butter stuck to the roof of your mouth. Yep, that's a real thing!
---
​Still, for those of us who don't have to worry about the effect of peanut butter on our lives we have a lot to be grateful for – Reece's Peanut Butter Cups, Reece's Pieces, PB&J, and of course using our index finger to slide out the remainder of deliciousness in the jar of Skippy.

​So, while we can't get enough of the taste of peanut butter, around the Gallego house we also like to stretch our trivia. Here are a few fun facts about peanut butter.

If we didn't start this list of trivia with a common myth, we would be horrible trivia-listers. So, for the betterment of trivia lists everywhere we must tell you that peanuts are not nuts at all. They are actually legumes. But, peanut butter sounds a lot better than pea-legume butter, so we'll just say that's why we call it peanut butter. In actuality, we just have no clue.
75% of homes in America have a jar of peanut butter in their pantry. We assume that the remaining 23.75% who aren't allergic, just didn't answer the question truthfully. To be fair, there are estimates that say up to 94% of households have peanut butter on their shelves.
Why do we love Grand Saline, TX? Because they made a peanut butter and jelly sandwich that weighed 1,342 lbs., that's why!
Americans spend $800-million a year on peanut butter, which is enough to coat the floor of the Grand Canyon and would weigh about 1.5-billion pounds.
George Washington Carver pioneered the peanut industry with over 300 uses for peanuts, however one of them was not peanut butter. That is right, he did not invent peanut butter. It was actually ancient Inca and Aztecs who first ground peanuts into a paste. But, modern peanut butter came from three individuals: Marcellus Gilmore Edson who patented peanut paste, Dr. John Harvey Kellogg (Yes, that one) patented a process for creating peanut butter from raw peanuts, and Dr. Ambrose Straub who patented a peanut-butter making machine.